There are a lot of tools out there that help creators get the job done, but not all of them are created equal. As a creator myself, I've used many of these tools to build my channel and ensure it's running smoothly. It is all about leveraging your time wisely with those tools that generate the best value content for all of your followers.
What comes to mind when you think of the best online entertainment and video content? You might think of YouTube or Netflix, but the truth is those creators are behind the best entertainment. Creators make all of our favorite content and videos. They're responsible for everything from music videos to podcasts and everything in between.
Creators are always working hard to create new content they can share with their fans. Many will spend hours editing their work before uploading it to look its best when the audience sees it. Creators also work hard on improving their skills to give back to those who support them by watching their videos or listening to their podcasts every week (or month). If you love watching someone else's creations on social media, consider becoming a creator yourself. Here are some quality tools to get you started.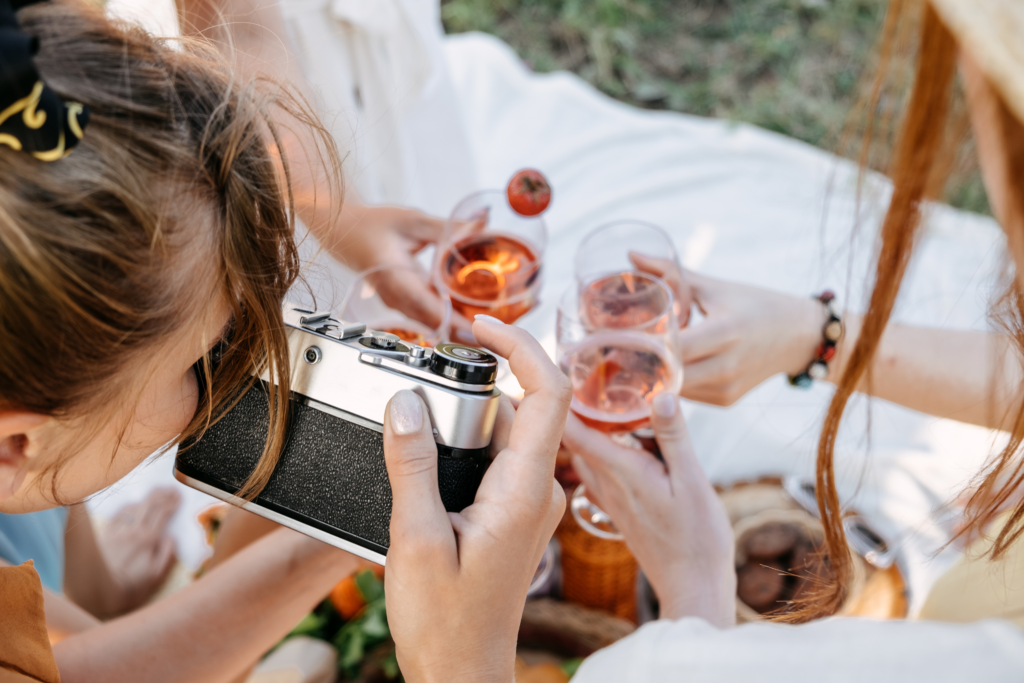 1. Ring Light
A ring light is a lighting tool that sits on top of your camera, giving you the illusion of looking like you're in a movie. It's typically used by vloggers, beauty gurus, and other creators who want to look their best in front of the camera.
Ring lights can also be used as fill lights when creating videos with two people or more. They're perfect for recording interviews or talking heads-style videos where several people sit together at one table or stand against a white wall.
2. Backdrops
Backdrops are one of the best ways to add more production value to your videos. They can be used to create the perfect mood for your video, they can be used to create a unique look for your video, and they can even be used as a digital background for your video. The backdrop you choose will depend on what kind of scene you want to create.
3. Flexible Tripod
If you're not using a tripod, then what are you doing? A good-quality tripod is a must-have for any videographer. The primary purpose of a tripod is to keep the camera steady during long exposures and movements. They are also used to stabilize your shots in low-light situations when handholding is not possible or practical. Invest in one of these flexible tripods to improve your video quality and get smoother footage.
4. Microphone
Your voice is your brand. It's the first thing people will hear when you speak, and it's a powerful tool for engaging and building relationships. Using a microphone can make all the difference in how people perceive you.
You'll need a good mic if you want to live stream online efficiently, especially if you plan to do interviews or podcasts with other creators.
5. Tablet & Stylus
A stylus is an input device used to draw on a tablet. It's often made of plastic or rubber, but modern versions have evolved into digital pens that can detect pressure, motion, and even tilt.
Using a stylus includes improved accuracy over mouse-and-keyboard input, less strain on your hands, and more portability than traditional drawing equipment like pencils or brushes.
6. Smartphone Camera Lenses
Smartphone camera lenses are a great way to get creative with your mobile device. They can be used for photography, video, and if you have enough money to spend, even for professional-grade photography work.
Smartphone lens kits are available online at various price points and quality levels. When choosing a lens kit, consider what you will use this kit for and its durability so that if you accidentally drop the system, it doesn't break.
7. Online Photo Filter Packs
There's no denying that filters are an essential part of any creative user's life. They keep your feed fresh and vibrant and can make even the most mundane photos look beautiful. But suppose you're not using them correctly. In that case, they can also make your content feel repetitive or unoriginal—primarily when everyone else uses the same filter repeatedly.
To avoid this problem, you should always be on the lookout for new filters to use when editing your photos. Fortunately, there are plenty of places online where creators like us can find great filters to enhance your content.
8. Selfie Ring Light
A selfie ring light is an excellent tool in your kit because it helps you look more youthful, professional, attractive, and confident. It can also help you look more awake in photos. The best part about selfie rings? They are affordable and easy to use! You connect them to your phone via Bluetooth or a charging port.
9. Later
One of the most popular services for creating and publishing videos, Later, allows you to create videos from scratch or use their templates. You can use Later on your mobile device or through the web interface, which makes it ideal for content creators on the go.
Later allows you to upload your photos and videos or choose from their stock footage images and video clips library. The tool has an integrated music library with more than 20 million songs.
10. YouTube
YouTube is a video-sharing website that allows users to upload, view, and share videos. It is technically the largest social media network and will offer you complete access to international audiences anywhere.
11. TikTok
TikTok is the leading social media platform for short-form video content. It is wildly popular, with many trending creators getting offered deals from traditional sources for new books, music, and films. If you want to grow your audience quickly, this is your best creative tool.
12. Instagram
Instagram is a photo-sharing platform that now incorporates short-form videos, similar to TikTok. If you're more into beautiful images, Instagram is still the top social media platform for that. Instagram is continuing to evolve, so make sure you get on trend with the latest features and creator tools and opportunities within the platform.
13. Slack
Slack is a team communication tool that offers robust features and a friendly interface. You can search through your entire history of Slack messages or filter by specific channels, people, or files you've shared.
14. Adobe Creative Cloud
Adobe Creative Cloud is software that allows you to create graphics and videos. It's an excellent tool for professionals but also has some useful features for beginners.
Adobe Creative Cloud includes Adobe Photoshop, Illustrator, and Premiere Pro — you'll have everything you need in your tool belt to create professional-looking graphics from scratch or edit existing content into something more fun and exciting.
15. Trello
Trello is an excellent tool for organizing your content creation process. It can help you, and your team stays on top of all the work that needs to be done, from brainstorming ideas to approving finished content. Trello also has a free app that makes it easy to stay on top of projects when you're on the go.
Success Starts with the Best Tools
You want to create the best content possible, but you don't want to be spending your time on things that aren't necessary. The right tools can help you manage your workflow and stay organized to focus on creating great content for your audience. To be a successful and efficient content creator, you must have the right tools.
Hopefully, this guide helps inspire you to create more and better content.